ADULT MATCH MAKER – AUSTRALIA'S LARGEST SWINGERS COMMUNITY
Adult Match Maker  has been around since 2002 and we constantly hear about swingers who have explored the swinging lifestyle through the site. Of course, there are a myriad of adult dating websites out there today, but Adult Match Maker  has really forged a strong connection with the swinging community as they do with those seeking casual sexual encounters.
We met great people on Adult Match Maker and it has brought a big spark of fun into our lives..
Adult Match Maker  has 2.5 million registered members with 25 thousand people logging in each day, making it a great prospect for meeting like-minded people. They also have one of the largest groups of couples on any adult dating website in Australia. There are a wide range of members with tastes, outside of the typical dating website fit. From the looks of things – according to Adult Match Maker's advanced search tool – you would be hard pressed to find a town across Australia and New Zealand without a wide range of members to choose from.
Adult Match Maker  is free to join but there are also plenty of options available within their paid membership to really make the most of the adult dating community they have created.  There are 3 tiered membership levels – Silver, Gold & Platinum. Each level opens up a range of features that allow a member to communicate with others on the website – through messages, winks, access to member galleries and chat rooms. We love the fact that they have a free webcam chat room every evening  –  definitely a good way to actually see who you are chatting to as well as get a feel for their personality before you hook up.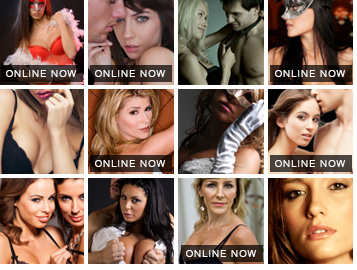 For the sugar daddies, mummies & couples – or people who are happy to pay for other members to contact them – a Postage Paid account allows other members, regardless of their type of membership, to send messages to them for free. We imagine this type of account really opens up opportunities for members seeking casual encounters.
Other features that we really like are their profile verification and membership validation features. From early on, Adult Match Maker  listened to member feedback and a key concern among responses was authenticity of member profiles. Their commitment to genuine profiles means that there are numerous features that ensure their membership base is authentic and accessible.  To verify a profile, it's really as simple as taking a picture of yourself with a the verification code and sending it through to their support staff to confirm the profile. We imagine that there are many members who would prefer only to reach out to members who have verified profiles, so this makes great sense!
The member validation feature is particularly useful for those in the swinging scene as it allows members who have met each other to confirm that they actually exist – sweet! They can add a brief message about an interaction they have had with a couple and voilà, one of the best personal testimonial features we've seen and a great way of knowing what to expect from a rendezvous.
Adult Match Maker  also has Australia's largest events listings across the swingers and adult dating spectrum. Informative articles from their range of sexologists give you the latest goss about each of the scenes as well as how to make the most of your time on the website. They even have a travel section that features the go-to holiday destinations that are popular in the scene.
Our journey on AMM has been a fantastic one, never looked back. Looking forward to making more naughty friends in AMM world.
So what are you waiting for? If you are new to the swinging scene, an account with Adult Match Maker  is going to make the whole process a lot easier to navigate. It's free to sign up, and with 35,000 members logging in each day, you'll be swinging in no time. 🙂
WEBSITE